In February 2017 Small Voices Louder had its debut season at the Perth International Arts Festival. Part 1 was held in the rehearsal room of the State Theatre.
Each week 2 tracks from Small Voices were released online through the PIAF Soundcloud page. A public presentation of the tracks was heard via the giant megaphone installations in the State Theatre Foyer and Rio Tinto Foyer. they were also broadcast at the Perth International Film Festival before each nightly movie.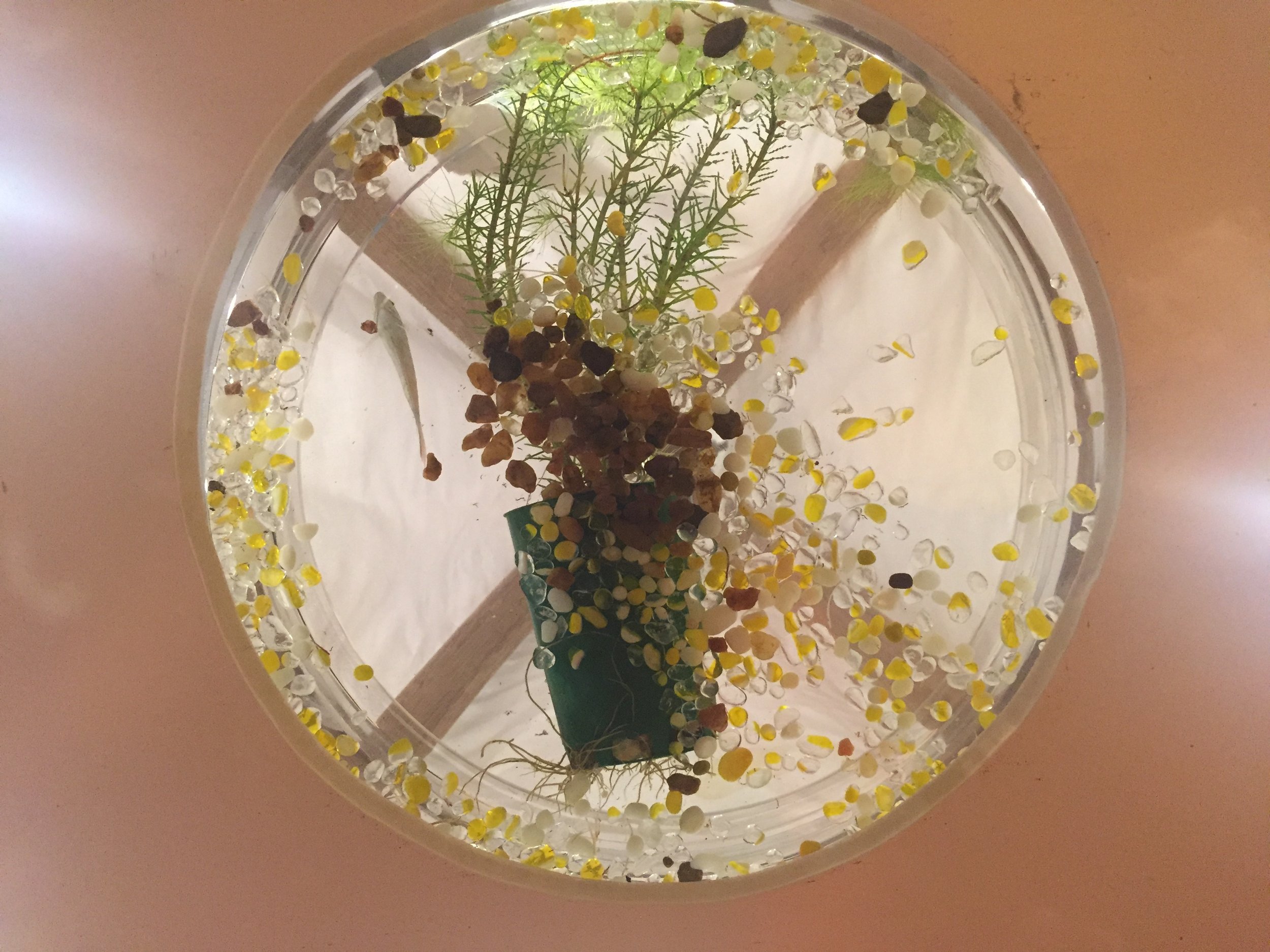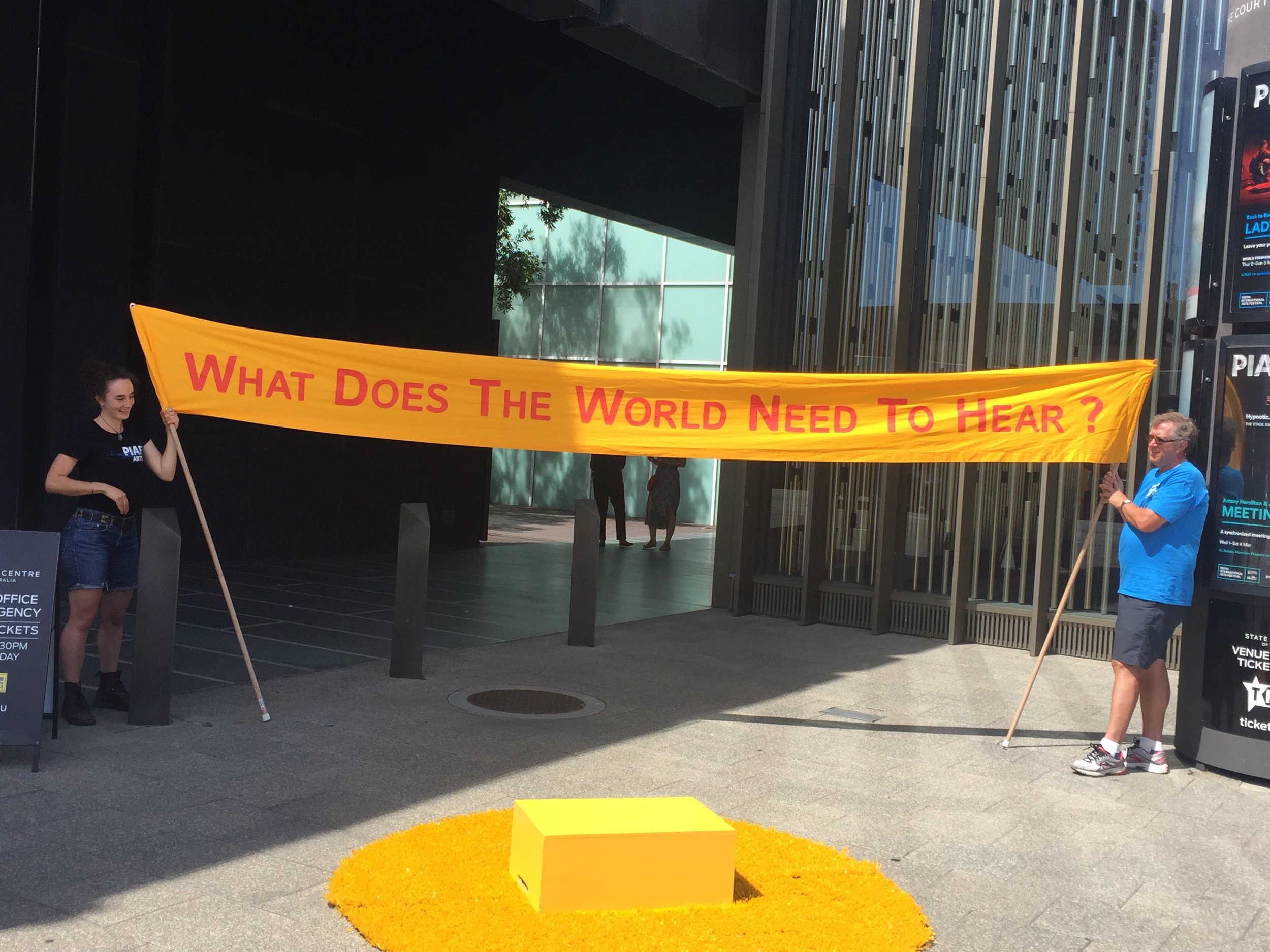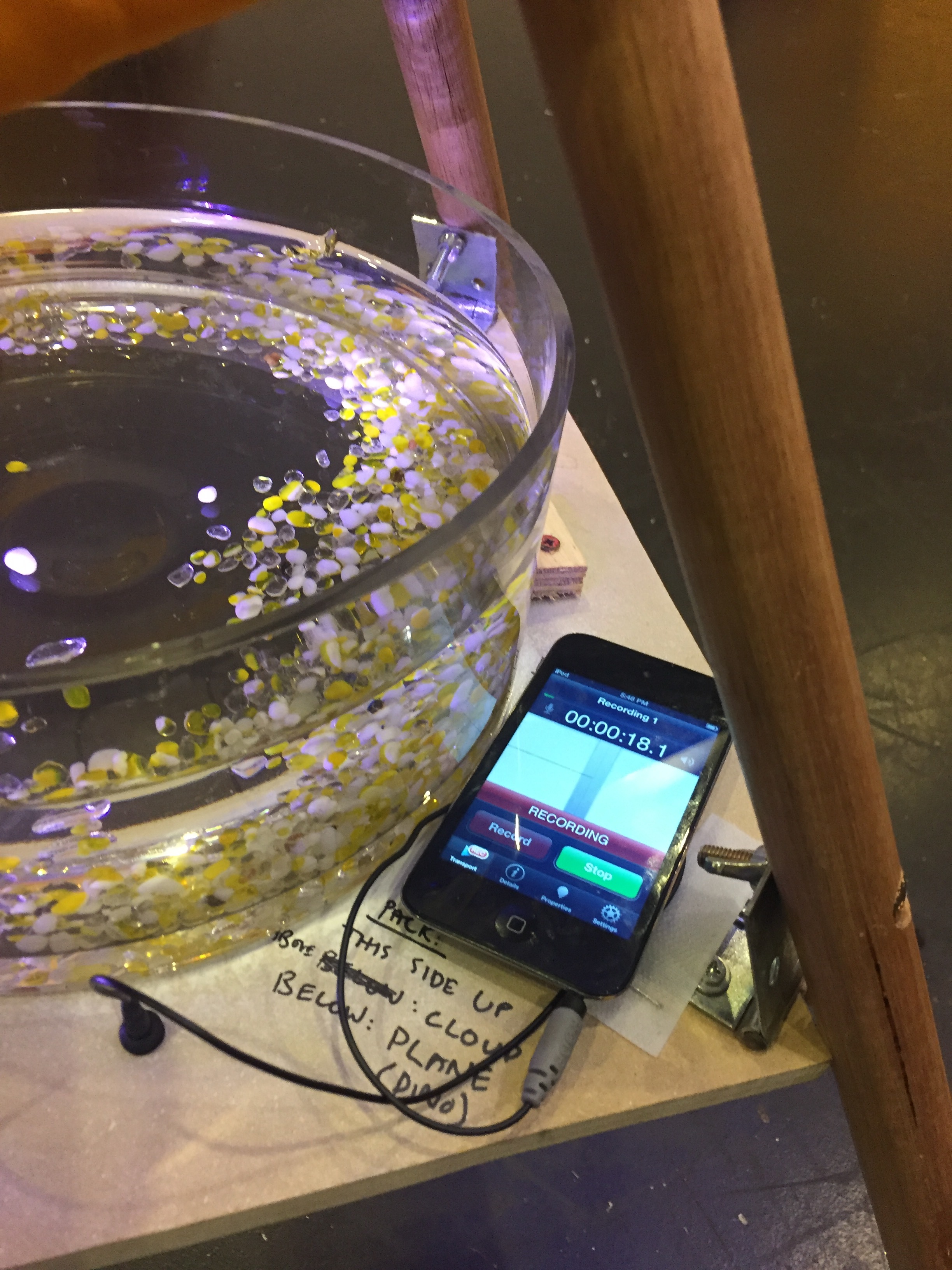 Small Voices Louder is a platform for children's voices: the innocent, humorous, insightful, honest, confused and critical.
It occurs in two parts, an empowering and thought-provoking experience for children, and an insightful and revealing sound experience for adults.
Part 1: For Children
Children explore and contribute to an installed space of 8 stations connected together with lines of string to follow. They self-navigate the space, gaining a sense of familiarity and ownership while discovering a child-sized world of cubbies, cupboards, megaphones and big questions.
They lie under fish and explain the difference between adults and children.
They call a dinosaur and explain what the world looks like.
Their big, deep and honest answers are captured via integrated microphones in tin cans, telephones etc.
The recordings are transformed into an audio collage of children's voices for Part 2.
Part 2: For Everyone
The recorded children's voices are edited and auditioned for clarity. The answers and conversations from each tent are then given their own story. Interwoven with an instrumental wallpaper and presented for broadcast and public listening. These pieces were originally broadcast on ABC Radio (Goulburn Murray) Breakfast.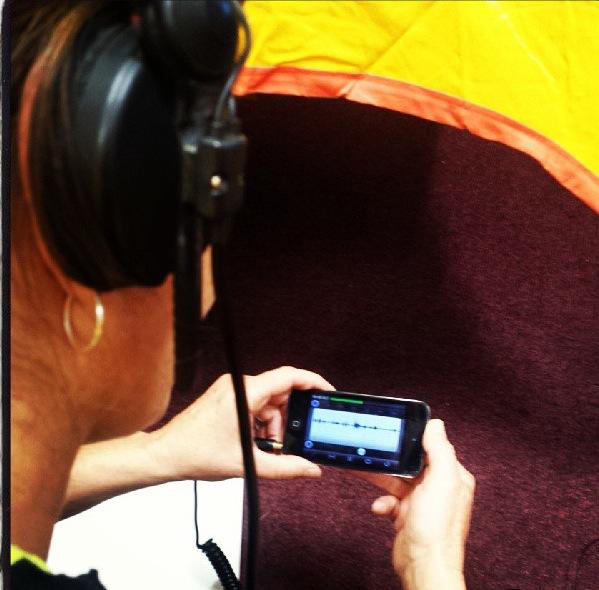 I began this project with Alex Desebrock of Maybe () Together, as Professional Development. It was my first job, along side three other incredibly talented sound artists and designers. It was a massive learning curve and I am very grateful to have been invited. I was subsequently brought in as Sound Designer for this incredible project.
Check it out here and other Maybe ( ) Together projects.